Boxing Day Drive 2018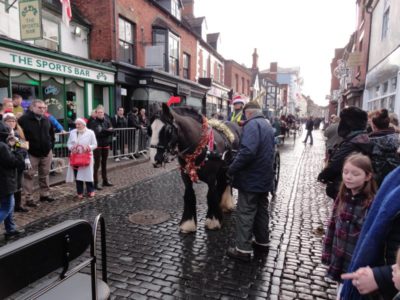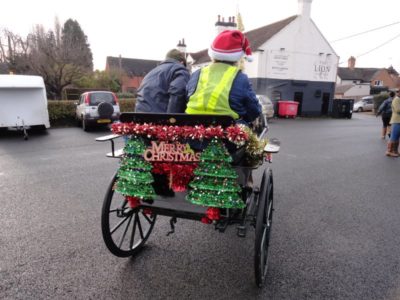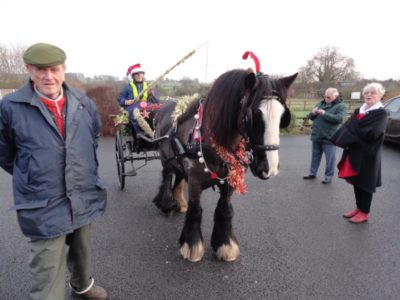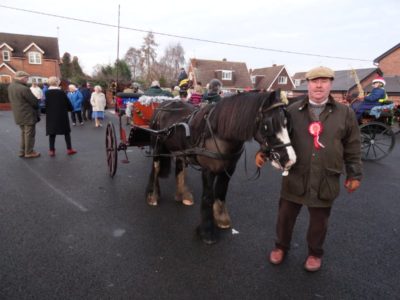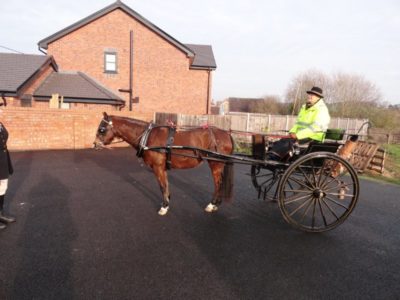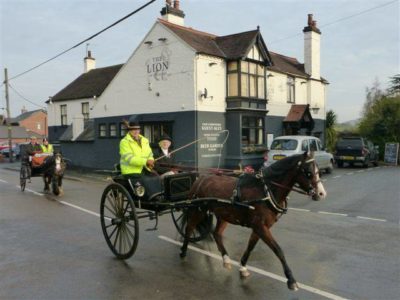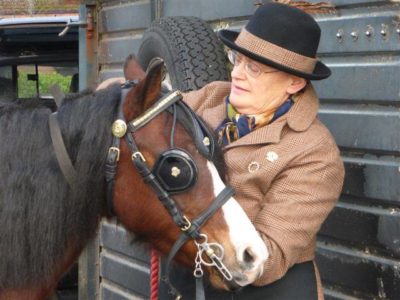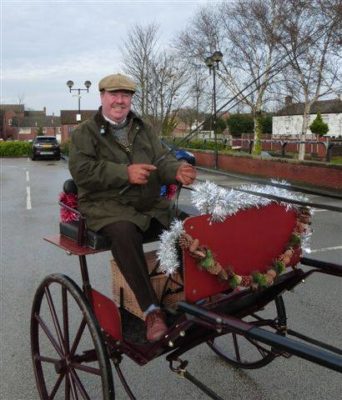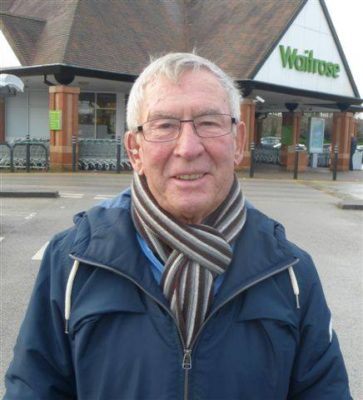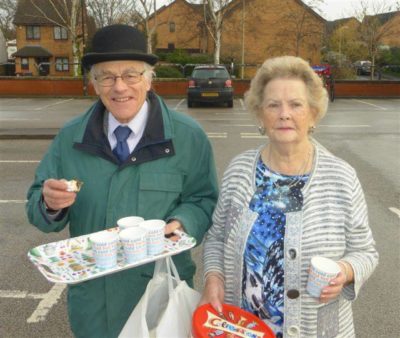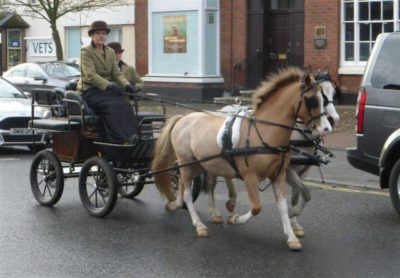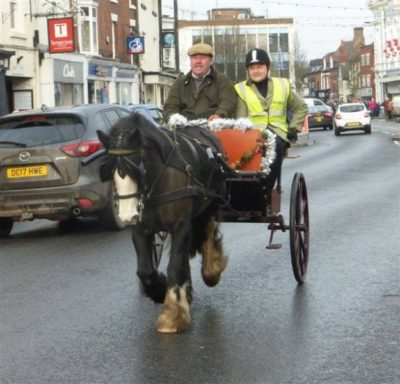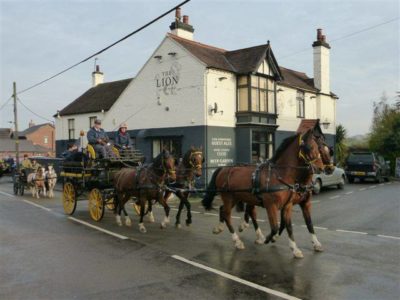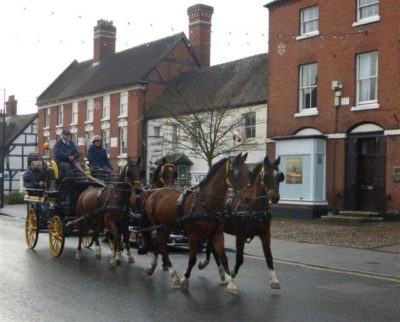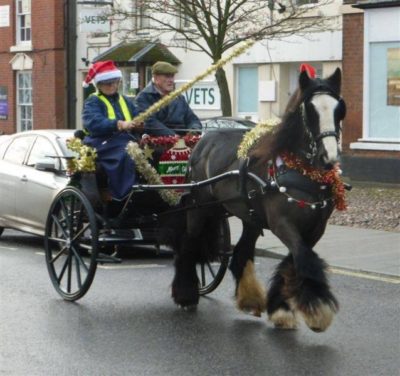 Five turnouts made the most of a beautifully mild and sunny Boxing Day morning to enjoy our traditional parade in Newport. After sherry and mince pies we moved into the town centre where we were welcomed by the usual crowd of spectators who applauded and waved as we drove through the main street. John Henshall very kindly presented each turnout with a bottle of wine which was much appreciated.
We then drove in convoy to The Lion pub in Edgmond for our halfway stop. This was the first time we had visited this pub and we were kept well supplied with mulled wine and mince pies. Everyone received a commemorative rosette and trophies were presented. The Mince Pie trophy went to Felicity Stubbs with Avril Pluck and Amber to a gig while the 'Stevo' trophy was awarded to Jayroc Stables' lovely pair of ponies to a pretty wagonette with Carol Doody and Natalie. The other turnouts were Russell and Pat Hand and Sam Evans with a team of bays, Rose and Gary Powell with their black pony Jarvis to a Bennington, and Sue Cole and Frank Bullock with Sam the Man, also to a Bennington. Rose and Gary were inspired by seeing the Boxing Day drive two years ago and were helped by Tony Gregory to bring on Jarvis, who had been an RSPCA rescue as a two year old. They were very pleased and proud to be taking part in the event this year.
On returning to Newport horses were washed down and put away and we went to the Barley for soup and chips. The raffle and auction of a lovely hamper raised £82 for the Air Ambulance.
Our AC, Philip Holder, and the former Mayor of Newport, David Adams, both spoke about the Boxing Day tradition which began in 1973 when John 'Stevo' Steventon and David Adams organised the first parade and later founded Newport Driving Society in 1976. Sadly rising costs and health and safety concerns mean that this is likely to be the last time we are able to hold the parade in this format. It was a great pity that a loud televised football match drowned out much of what was said – such a fine tradition deserved a more dignified end.
Many thanks to everyone who made the drive possible – Philip Holder, Sue Anderson, Tony and Carol Gregory and Ted Orgill for lead and backup cars and stewarding, and apologies if I have missed anyone. Photos by Ian Cole and Tony Gregory. Tinsel and jingle bells by various garden centres.